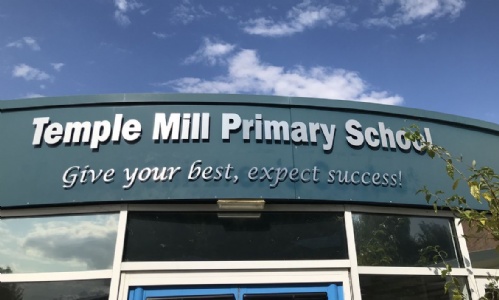 We are proud to present the final phase of our Head Pupils' Motto competition.
You will recall that after a whole school challenge and whole school vote, the motto selected was "Give your best, expect success!" as suggested by Phoebe. It has now been immortalised in some new signage above our front door and in our hall above the celebration board.
We hope the new signs fill our whole community with pride.